Business Incubator
Fill out this Application form to apply for admission to the Innovation Hub.
Class A Office Space
Space in our business incubator area is class A office space. We have spaces available ranging from 150 to 375 square feet. All feature our keyless access system. All have more electrical, phone and data outlets per square foot than most people would expect. These spaces will suit businesses as small as one or two employees all the way up to a dozen or more.
Commercial Labs
State-of-the-art Lab Space
Our lab space is state of the art. With three wet and two dry labs, each 500 square feet, and a 3500 square foot scale-up lab facility, we've got the infrastructure ready to support your scientific endeavors especially those in the bio-pharmaceutical industry.. The handsome cabinetry and large windows add a touch of aesthetic beauty to the exceptionally functional space.
Multi-Tenant
A Blank Canvas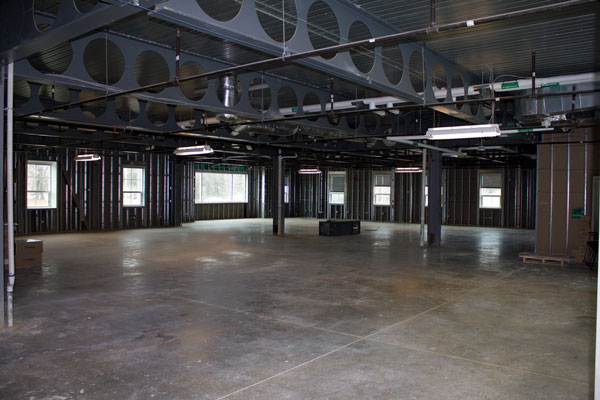 In addition to the office space and chemistry labs, we have approximately 3,000 square feet of unfinished space that we can work with clients to finish in a way that suits them. If you can imagine it, we can help you build it at Insight Park.