The State's Flagship University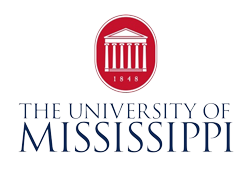 When it chartered the University of Mississippi on February 24, 1844, the Mississippi Legislature laid the foundation for public higher education in the state. The university opened its doors to 80 students four years later and for 23 years was Mississippi's only public institution of higher learning. For 110 years, it was the state's only comprehensive university.
Ole Miss is still the flagship university of Mississippi with the School of Law, Engineering, Business, Accounting and Pharmacy receiving national recognition year after year. It also houses the only schools of Medicine, Pharmacy, Dentistry and Health Related Professions in Mississippi.
From its first class of 80 students, Ole Miss has grown to a doctoral degree-granting university with 15 academic divisions and more than 21,500 students. Located on its main campus in Oxford are the College of Liberal Arts; the schools of Accountancy, Applied Sciences, Business Administration, Education, Engineering, Journalism and New Media, Pharmacy, and Law; and the Graduate School. The Medical Center in Jackson trains professionals in its schools of Medicine, Nursing, Health Related Professions, Dentistry and Graduate Studies. Ole Miss continues to expand academic courses and degree offerings on its regional campuses in Southaven, Tupelo, Grenada and Booneville. In all, more than 100 programs of study offer superior academic experiences that provide each graduate with the background necessary for a lifetime of scholastic, social and professional growth.
Other noteworthy points:
Enrollment has grown by an astounding 43.9% over the past decade, growing from 14,960 in 2002.
UM houses the Sally McDonnell Barksdale Honors College, which is consistently listed as one of the best honors program in the country.
The Association to Advance Collegiate Schools of Business, has reaffirmed the standing of the University of Mississippi's School of Business Administration and Patterson School of Accountancy as being among the world's best.
Ole Miss School of Engineering, Ole Miss Law and the School of Pharmacy are all named top schools by U.S News and World Report.